Grassroots Stealth Pow Surfer - 145
Open media in modal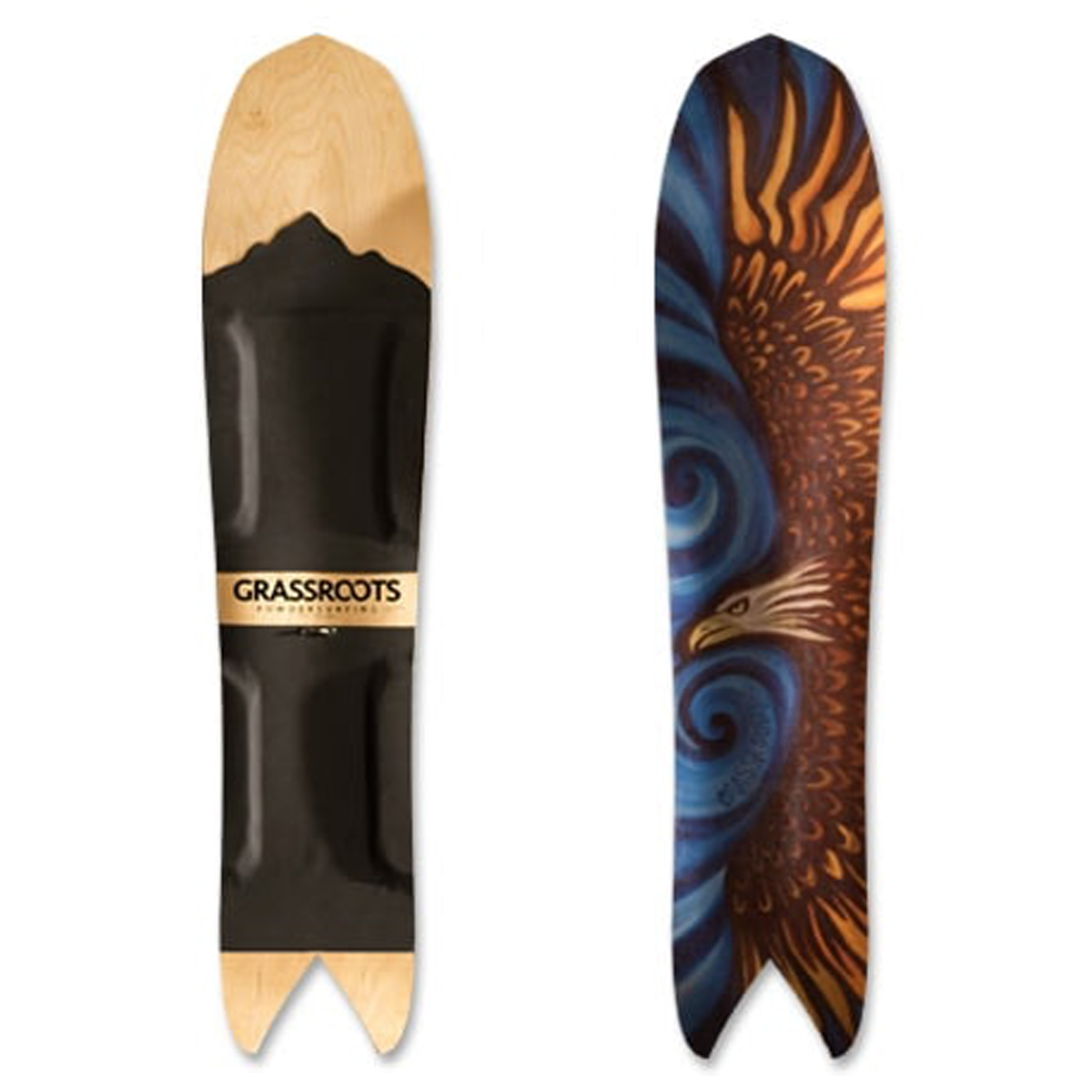 Grassroots Stealth Pow Surfer - 145
Grassroots Stealth Pow Surfer - 145cm
High volume compact nose, long tapered sidecut and a deep, sharp swallow tail give the 145cm Stealth powsurfer it's unique look and ride. Softer flex in the nose with a stiffer waist and tail. This helps absorb bumps and transitions while adding to the "porpoise effect" and keeps energy transfer high and direct when rocking from edge to edge. The deep swallow tail makes edge to edge turning a bit slower so relax and let the Stealth do it's thing as it's 3-dimensional wings dip and rise with your movements. It's longer drawn out turns are very stable at any speed and it shines brightest in more open terrain. Mellower tail kick allows that sharp swallow tail to really dig deep when you initiate turns but is still easily releasable to prevent unwanted catching. Exclusively available with our CDC 3-Dimensional Base Technology for the highest performance in all conditions and the most aggressive and responsive ride possible.
The Stealth is a solid cruiser, perfect for riders who really like that locked-in and stable feel that deep swallow tails can give. Not really one for freestyle trickery, buttering and super tight trees but she has a feel all her own that will bring a big smile to any quiver lover.. especially those who just want to fly and bank turns. The Stealth can handle the shallower and more variable snow decently but when depths get beneath 6 inches (15cm) you may want to stick to mellower angled terrain for the best control.
Recommended for US mens boot sizes 9-12 and rider weights between 160-230 lbs (72-104kg).