Gravity Grabber 1-Pack - Cyan
Open media in modal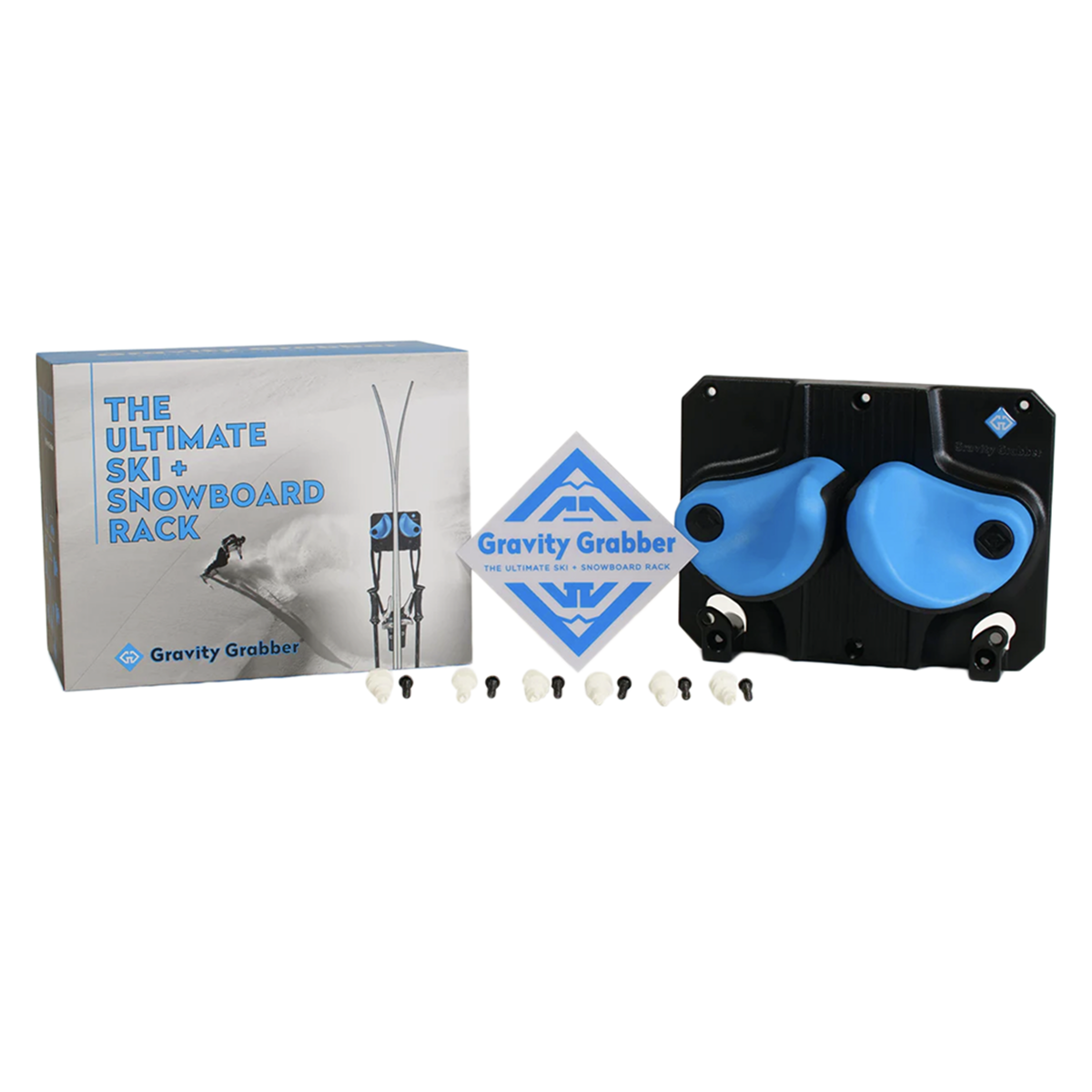 Open media in modal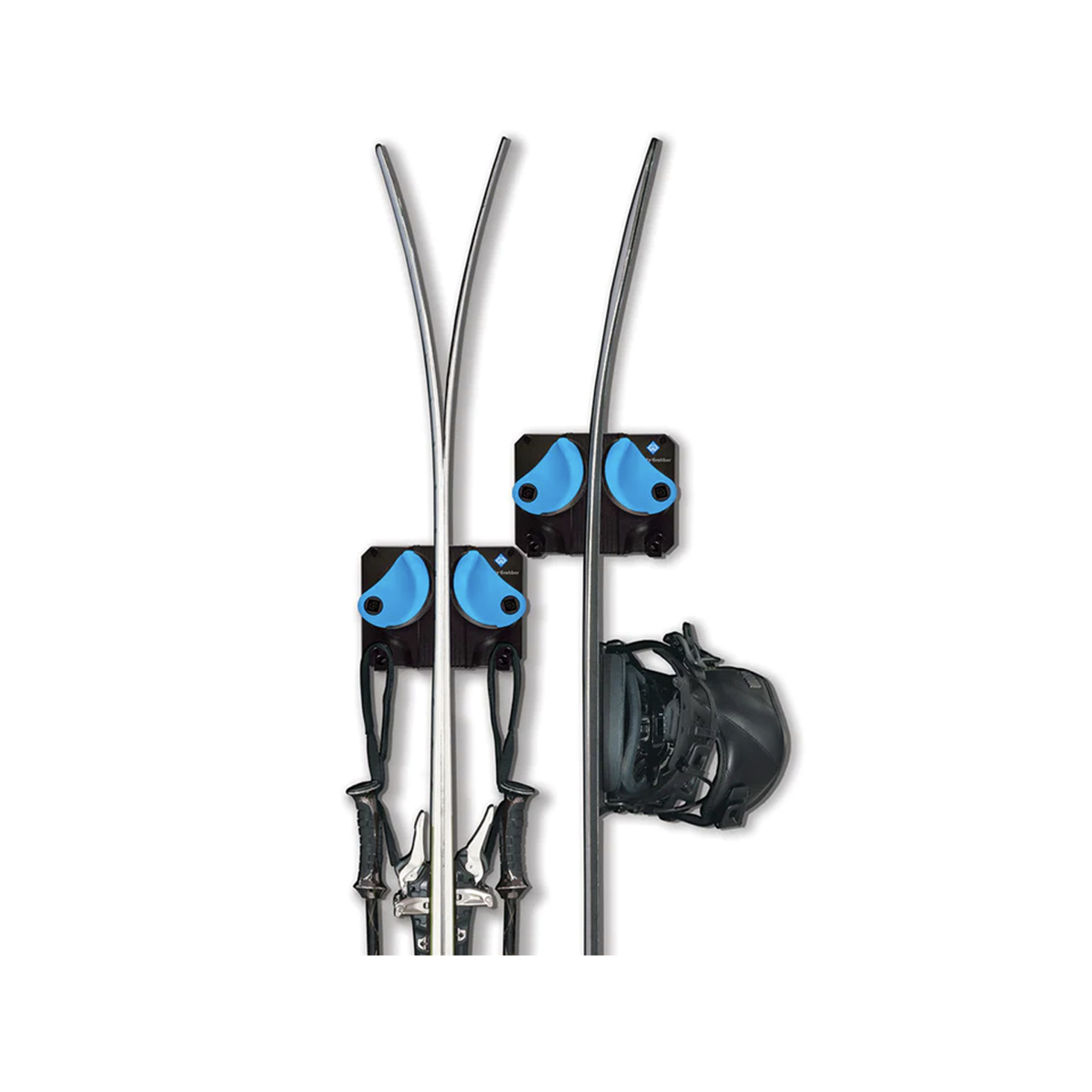 Gravity Grabber 1-Pack - Cyan
Gravity Grabber 1-Pack - Cyan
Gravity Grabber is the ultimate way to get that dreaded pile of skis and snowboards in the corner of your garage off the ground and organized. Gravity Grabber has a simple yet effective design that is easy to set up and use. From kids to adults, Gravity Grabber can be used by anyone.
Unlike most storage systems, Gravity Grabber is designed to hold skis AND snowboards. Pinched tips are no more, keeping that natural profile, shape, and design of your skis during storage. Gravity Grabber allows you to choose where your gear is held during storage. Off-the-ground storage keeps your tips, tails, and edges from delaminating and denting. We like our gear to look nice, and we know you do too. With aesthetics in mind, we made sure storing your gear will put a smile on your face.
While storing your skis and snowboards is very important, we know storing other gear is too. From skateboards to shovels and rakes, Gravity Grabber will hold other things, too, making it the ultimate year-round storage system.
Get your gear organized with Gravity Grabber, your ultimate ski and snowboard storage solution.
Holds any size and type of skis or snowboards
Damage-free storage
Gravity-locking design
Anti-slip rubber pads
Easy Stowe & Go Storage
Integrated Pole Hangers
Interlocking Corners
Holds rakes, tools, skateboards, & more!
Dimensions: W: 8" x H: 6" x D: 3.5"
Max Opening Width: 1 - 7/8"
Max Weight Capability: 20lbs

What's in the box?
1 - Cyan Gravity Grabber
1 set of 6 - #8 screws (per Grabber)
1 set of 6 - #8 drywall anchors (per Grabber)
1 - Gravity Grabber sticker
1 - Instructions booklet