Ride 2024 Deep Fake Snowboard - Assorted
Open media in modal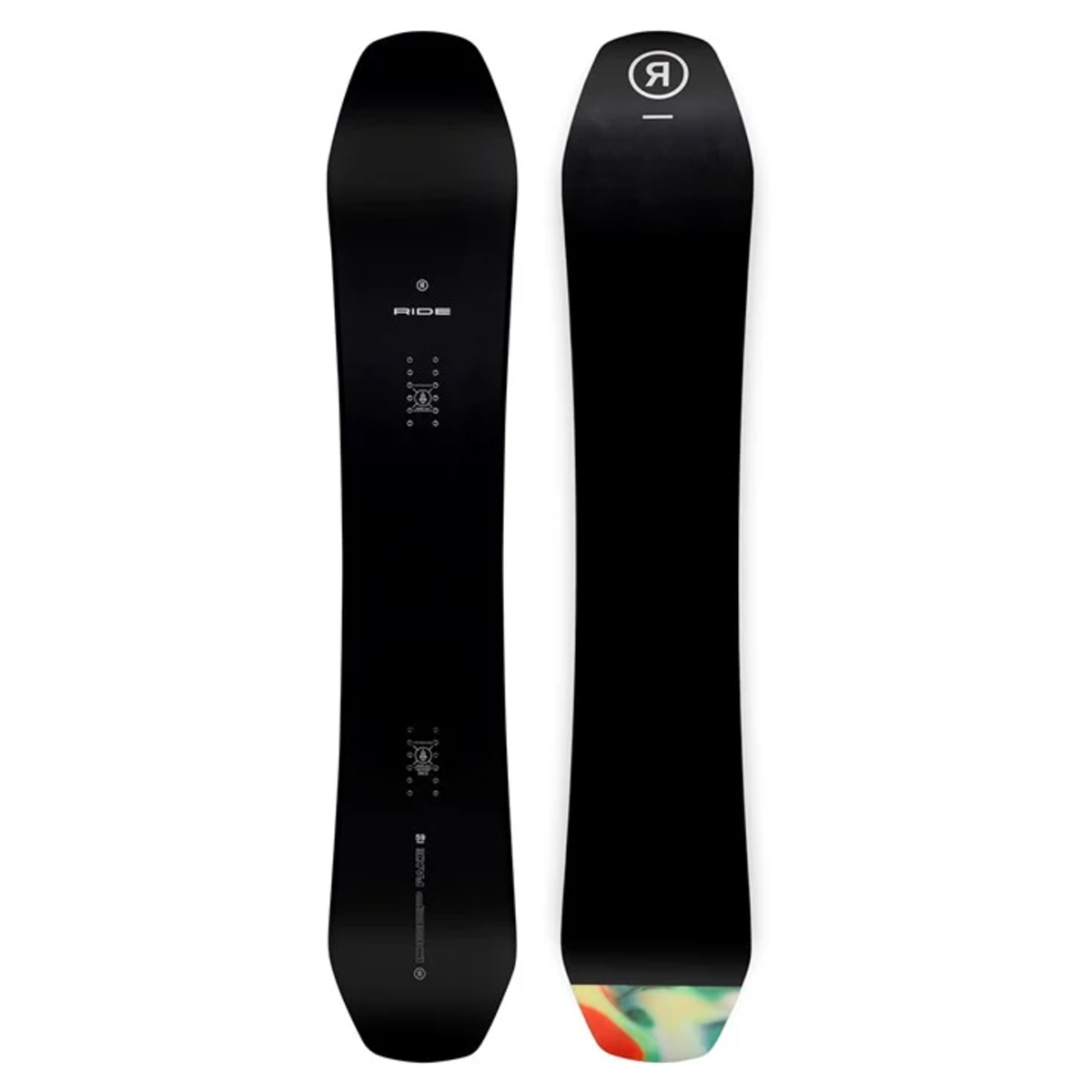 Open media in modal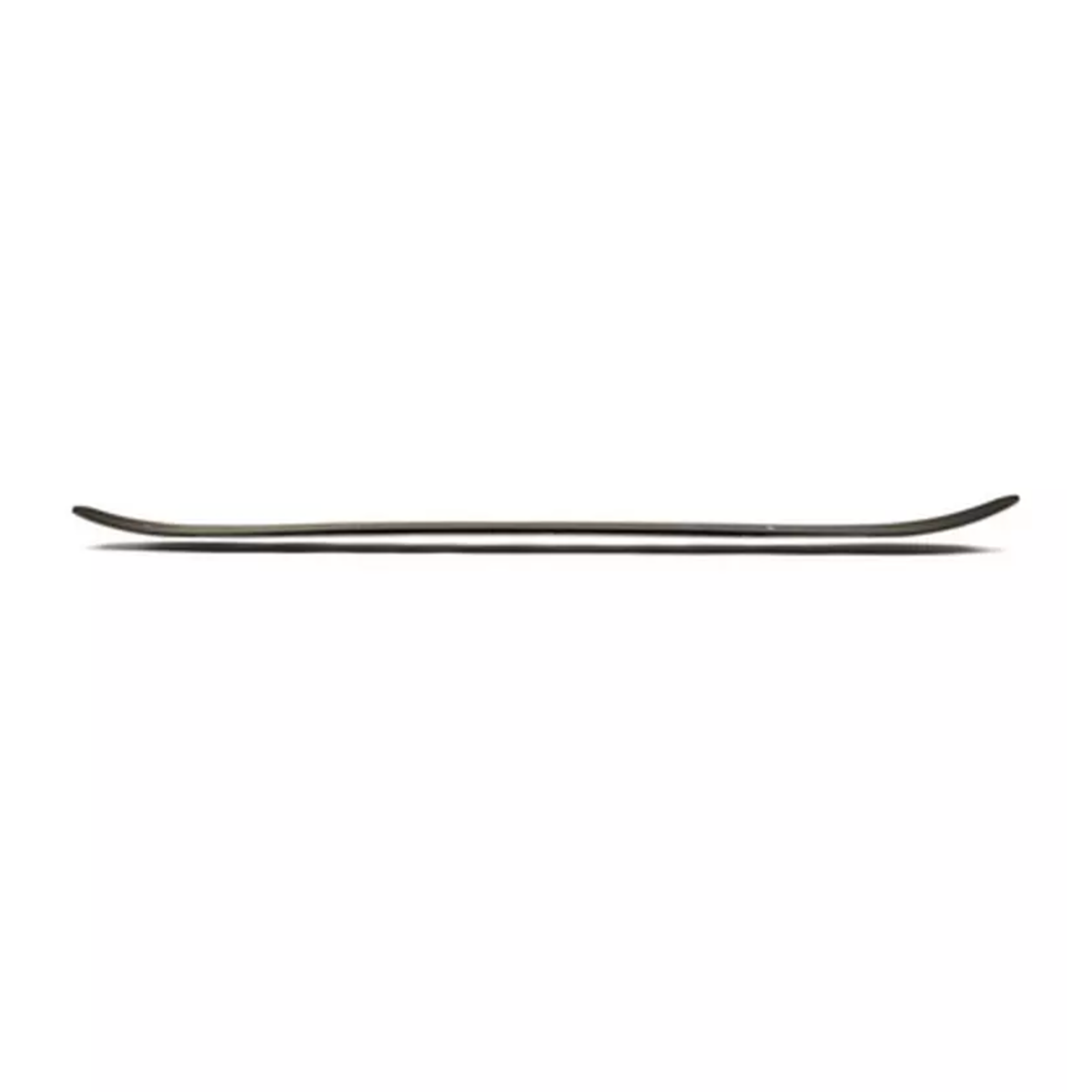 Ride 2024 Deep Fake Snowboard - Assorted
Ride 2024 Deep Fake Snowboard - 161W, 155
SPECIALTY
All Mountain,Powder,Groomers
LINEAR QUADRATIC SIDECUT:
A directional sidecut utilizing Quadratic curvature from the tip to the rear insert pack, then progressing into a linear section into the tail. This creates smooth catch-free turn initiation and powerful support through the turn exit without losing grip.
PRE-CURED GLASS FIBERGLASS:
USA-made pre-cured fiberglass optimizes glass to resin ratios to create the most consistent flex pattern possible. No other glass provides this level of stability and control.
PERFORMANCE™ CORE:
High strength Aspen is combined with Bamboo and lightweight Paulownia wood to provide the perfect balance of strong and light.
CARBON ARRAY LAMINATES:
This power distribution technology provides total board control in every stance location. Widespread carbon stringers placed at the binding zone gather input from any stance width and all pressure angles. Rider input is then channeled to the opposing contact point for maximum board control. Offered in two levels of technology, 3 & 5.
IMPACT PLATES LAMINATES:
Added underneath each binding area to improve compressive strength and prevent board breaks where it matters most. Offered in two levels, Single and Double.
RIDE SNOWBOARD TECHNOLOGY:
Engineered by snowboarders, for the most demanding riders on the planet. With over 30 years of experience in building high-quality products.
| SIZE | EFF-EDGE | WAIST WIDTH | SIDECUT RADIUS | TIP & TAIL WIDTH | SET BACK | REF STANCE | RIDER WEIGHT |
| --- | --- | --- | --- | --- | --- | --- | --- |
| (CM) | (MM) | (MM) | (M) | (MM) | (MM) | (MM) | (LBS / KG) |
| 144 | | 240 | - . 8.6 . - | 284 / 278 | -29 | 483 | 60-160 / 27-73 |
| 148 | | 243 | - . 9.1 . - | 289 / 283 | -19 | 508 | 75-165 / 34-75 |
| 151 | | 246 | - . 9.3 . - | 293 / 287 | -19 | 533 | 100-180 / 45-82 |
| 155 | | 249 | - . 9.6 . - | 297 / 291 | -19 | 559 | 115-195 / 52-88 |
| 159 | | 252 | - . 10.0 . - | 301 / 295 | -19 | 559 | 125-205 / 57-93 |
| 162 | | 256 | - . 10.5 . - | 306 / 300 | -19 | 559 | 130-210 / 59-95 |
| 157W | | 259 | - . 9.6 . - | 307 / 301 | -19 | 559 | 125-205 / 57-93 |
| 161W | | 263 | - . 10.5 . - | 313 / 307 | -19 | 559 | 160-220+ / 73-100+ |
| 165W | | 262 | - . 10.7 . - | 318 / 312 | -19 | 584 | 170-220+ / 77-100+ |