Flux 2024 DS Snowboard Bindings - White
Open media in modal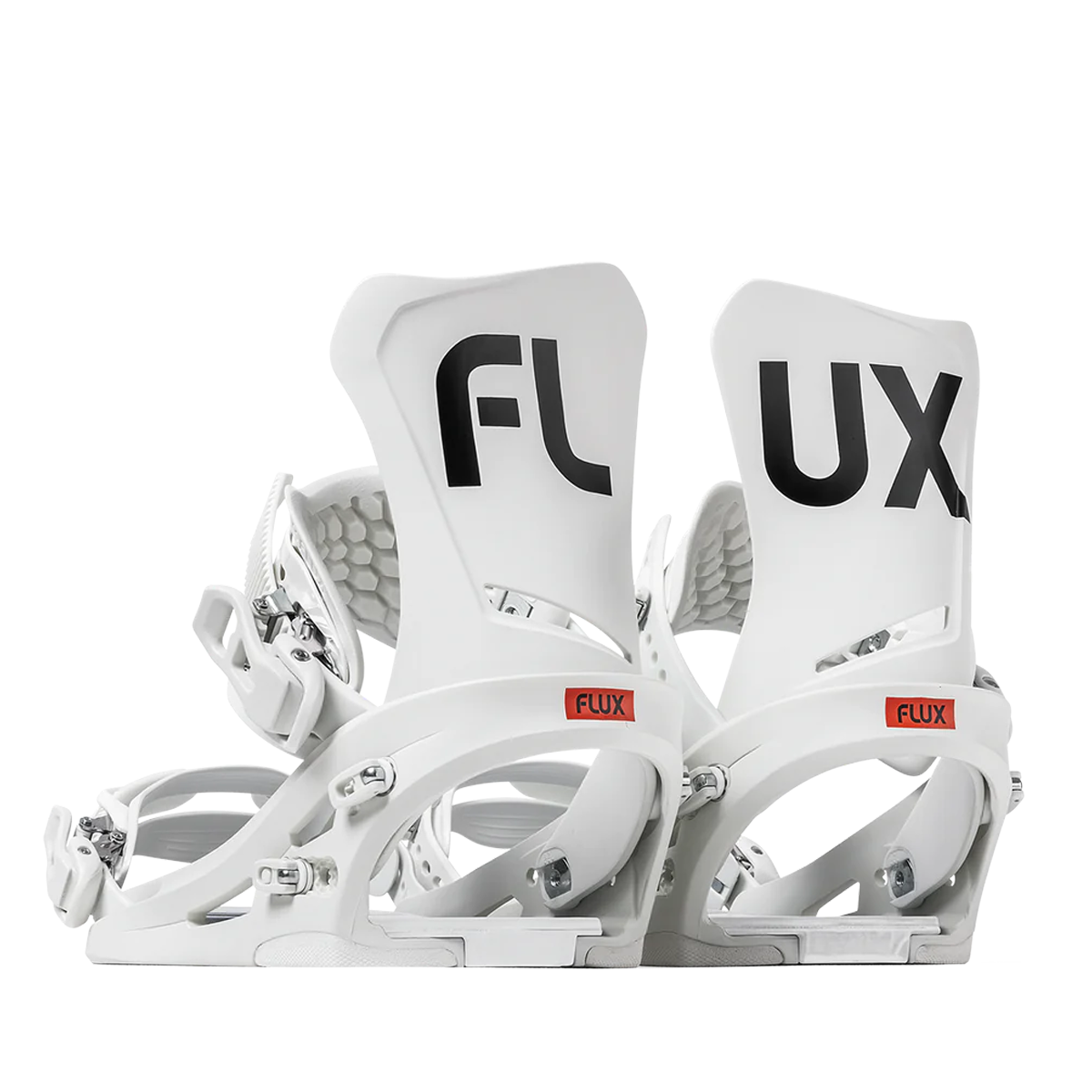 Open media in modal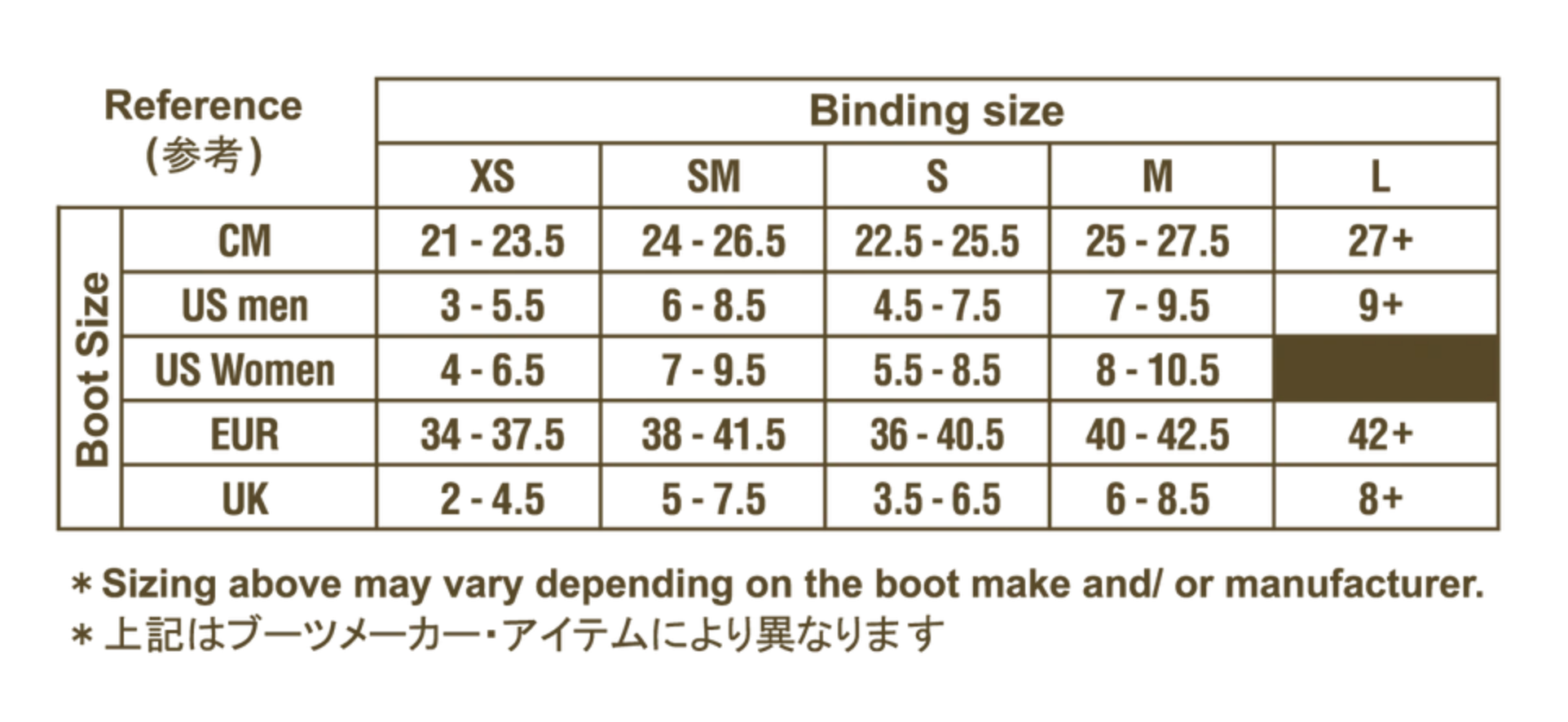 Flux 2024 DS Snowboard Bindings - White
Flux 2024 DS Snowboard Bindings - White
Everything in this one device.
An almighty model that can be used in any condition.
The toe side, which is difficult to transmit force, has a wide base plate that emphasizes transmission efficiency to the board, and the heel side, which requires flexible movement for ease of play, has a large stabilizer to expand the range of motion.
This combination not only improves operability and stability when using a jib or grating, but also enables more stable edging when carving.
Resistor Highback
A newly designed highback that firmly absorbs movement toward the outside of the stance and allows smoother movement toward the inside.
Super Tough Nylon
Medium flex material suitable for all-round use from low speed to high speed, beginner to expert.
Micro Adjuster
If you move it forward one memory, it will lean forward approximately 2.5 degrees. More detailed high back settings are possible.
Slide plate
Low-friction material is placed so as not to inhibit the lateral flex of the boots.

Super Ultima Baseplate
A new generation standard of FLUX equipped with a stabilizer that converts power transmission into repulsive force in order to make the most of the board's bounce.
Performance Blend
Medium flex for most all-round use. Compatible with all riding scenes.
Footon
Made of material that prevents snow from sticking even in harsh environments. While enjoying the direct feel of the soles of your feet, it also provides the cushioning required for riding.
Adjustable Toe & Heel Cushion
Movable cushion that allows adjustment of toe side and heel site to suit boot size and board width.
Cushion Stabilizer
A large stabilizer that converts flex energy into repulsive force firmly and gently transmits it to the board.
5Holes Highback rotation
Five highback mounting holes that allow rotation at both foot swing angles.
Super Tough Nylon
Medium flex material suitable for all-round use from low speed to high speed, beginner to expert.
Waffle Strap
A two-layer structure with a waffle cushion that provides a comfortable hold and ease of movement that you'll forget you're wearing it, and a Power Strap that transmits power directly.
Beer Buckle
A newly designed ratchet buckle that securely tightens until the last tightening. Comes with a bottle opener function so you don't have to worry about toasting.
FTM VER.5.0
In order to increase power transmission, the center line is strong, and the upper and lower ends are made with a special Transfer strap that has increased flexibility and a better fit with boots.
L-Guide
Store the belt smoothly to avoid getting caught in the snow during toe-side turns.