Nitro 2024 Prime Snowboard Package
Open media in modal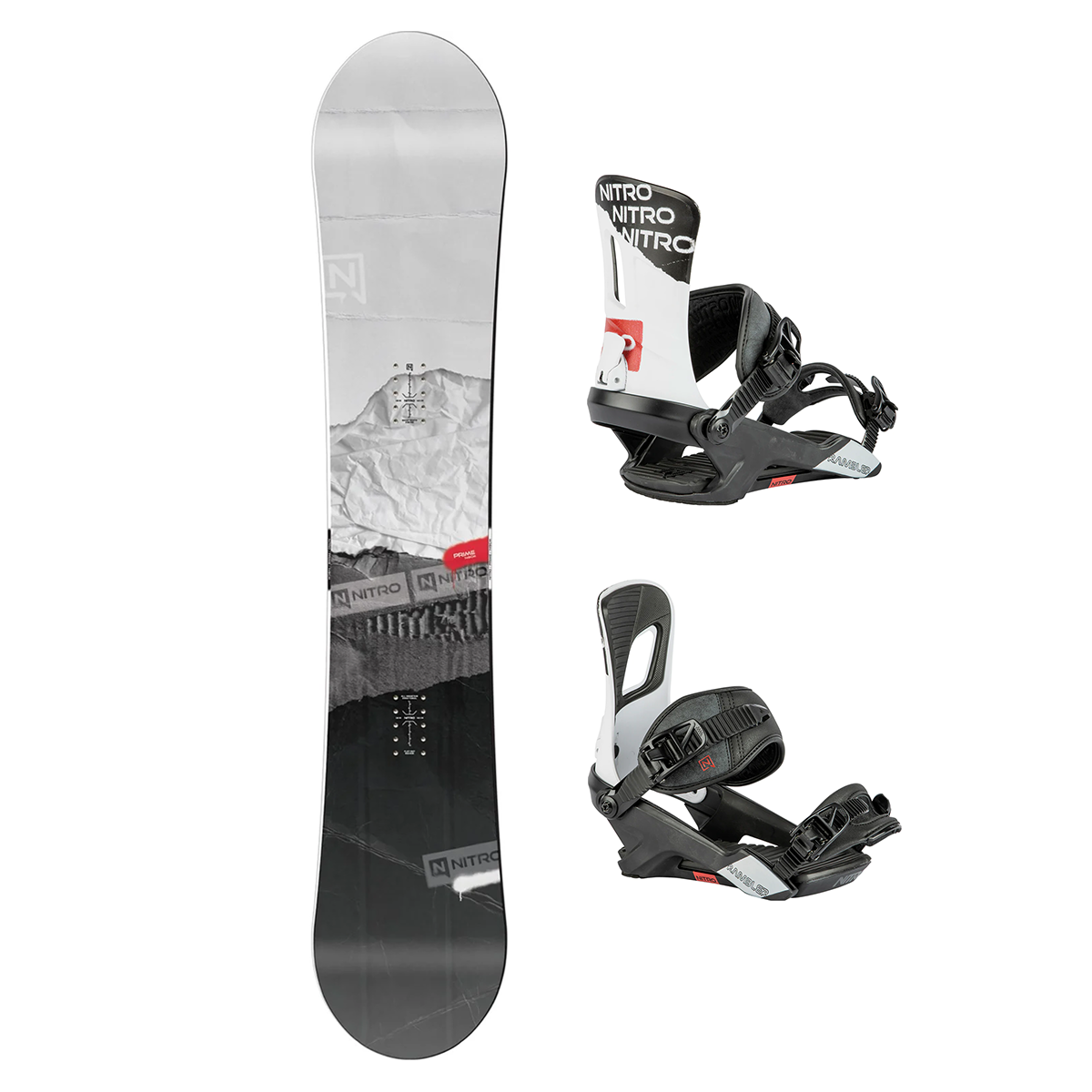 Open media in modal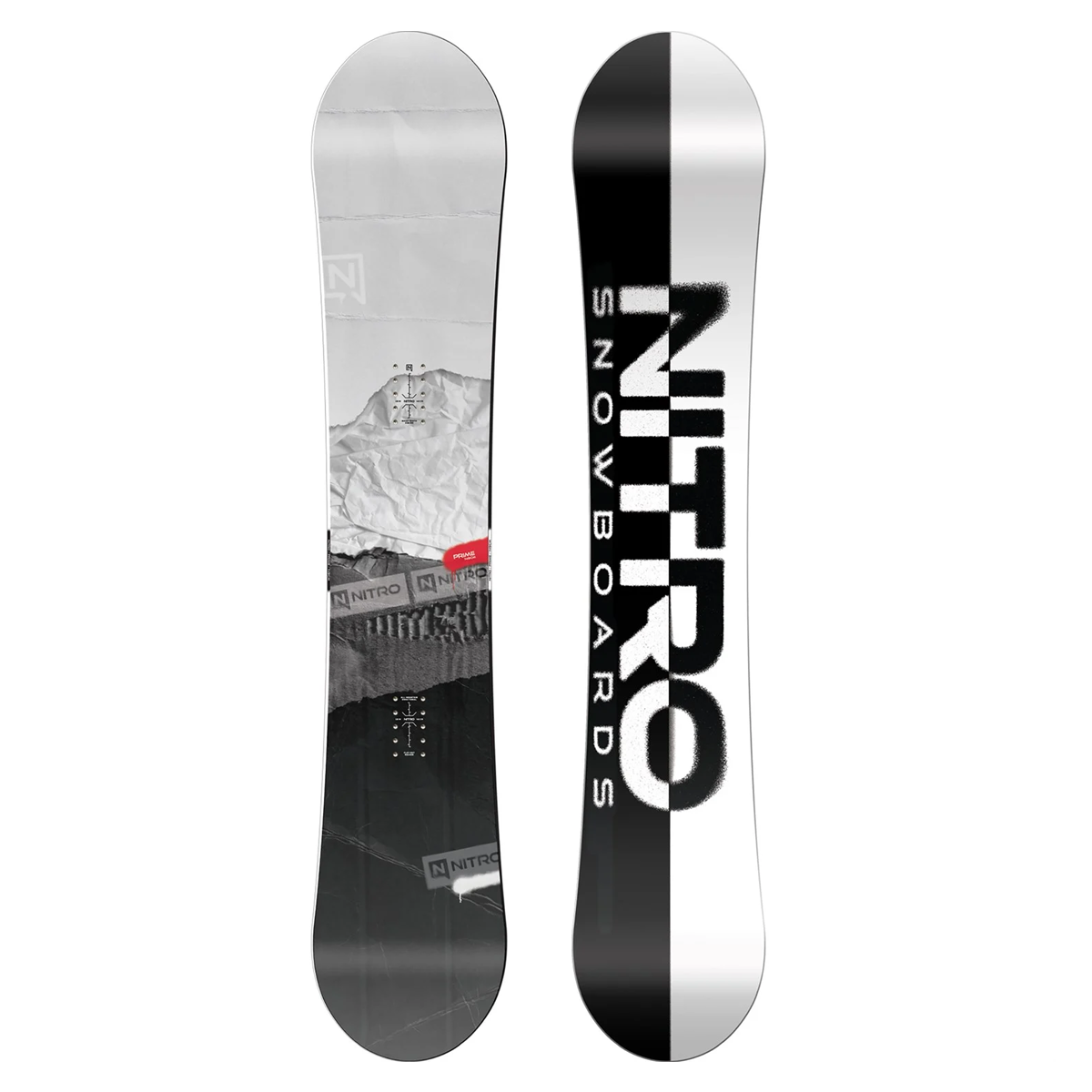 Open media in modal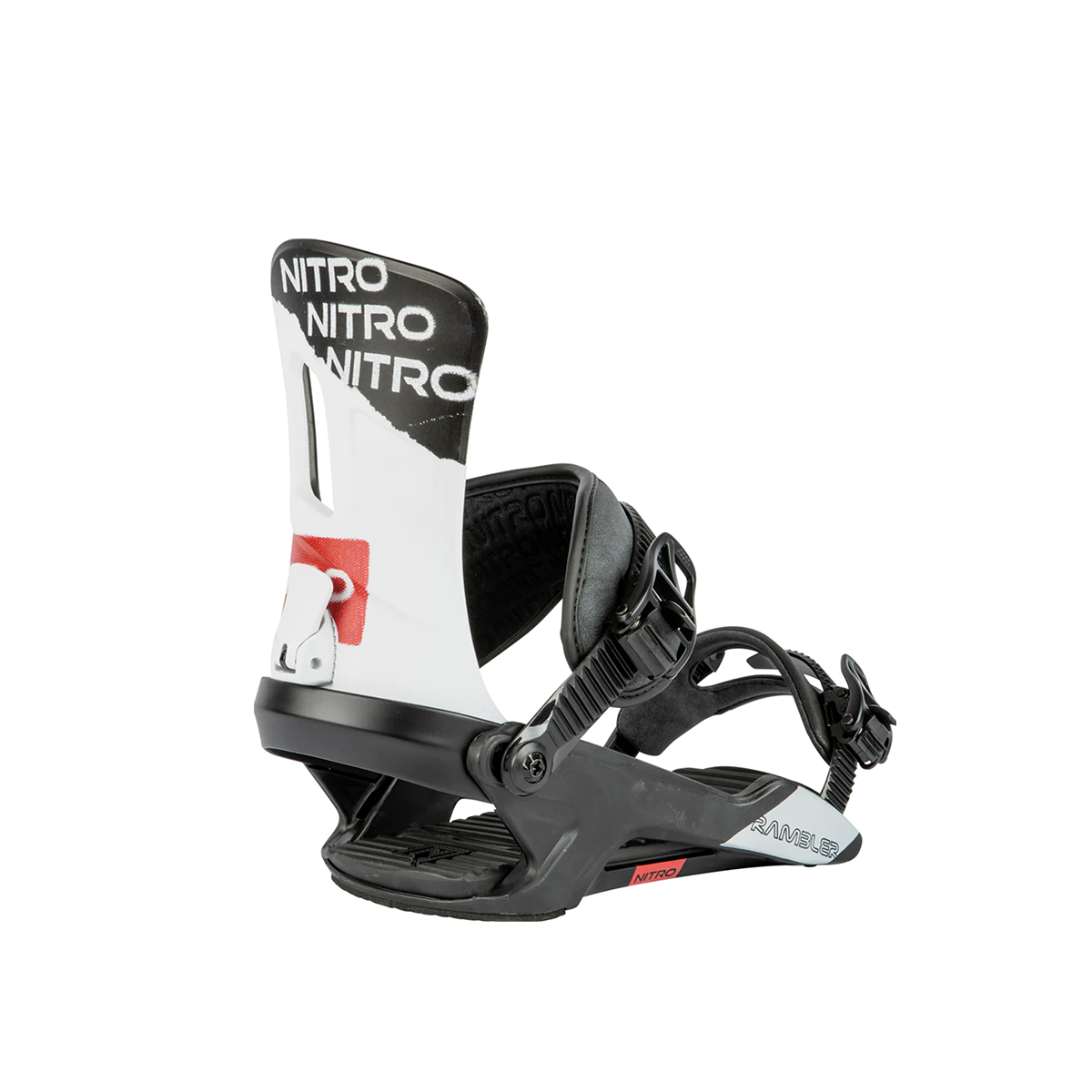 Open media in modal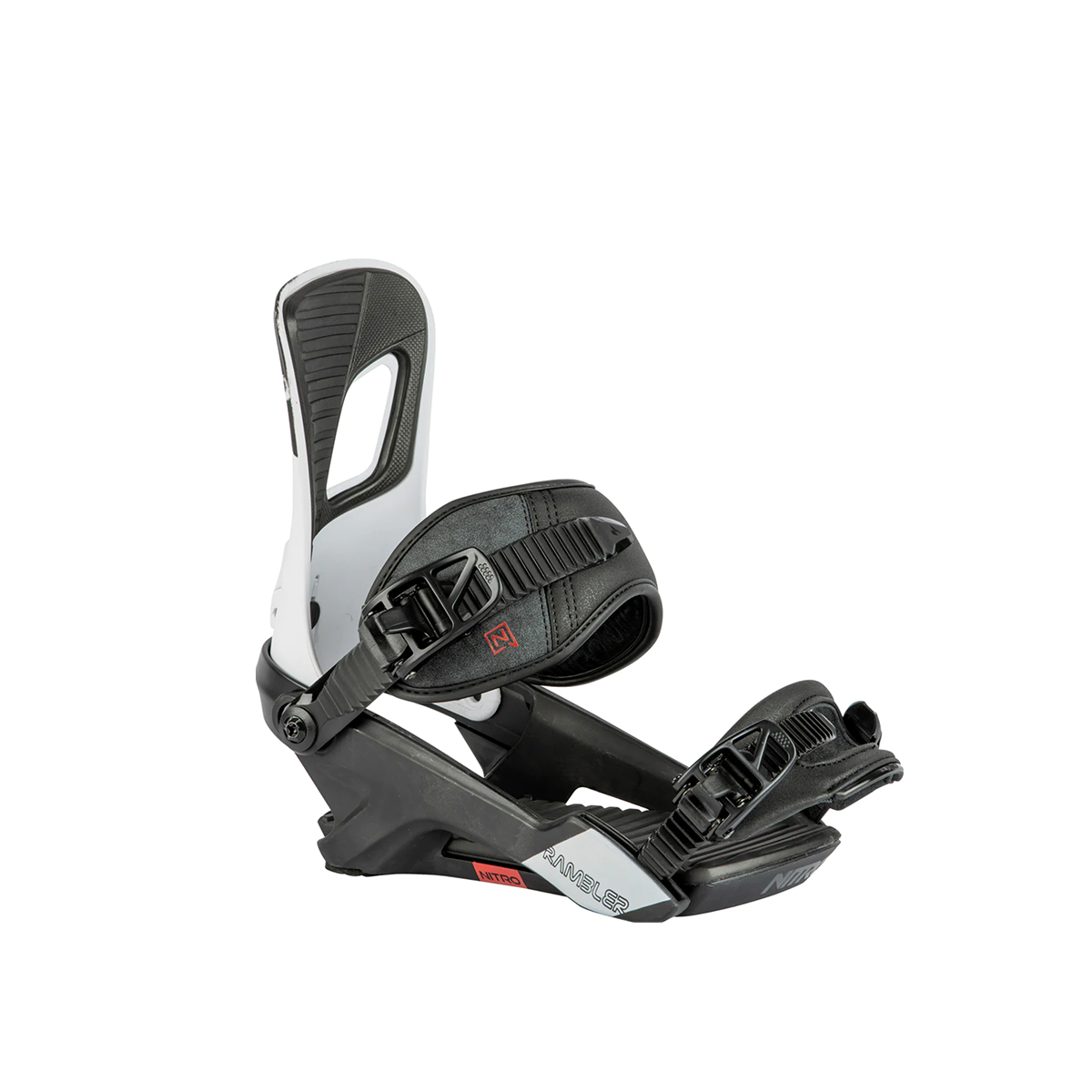 Open media in modal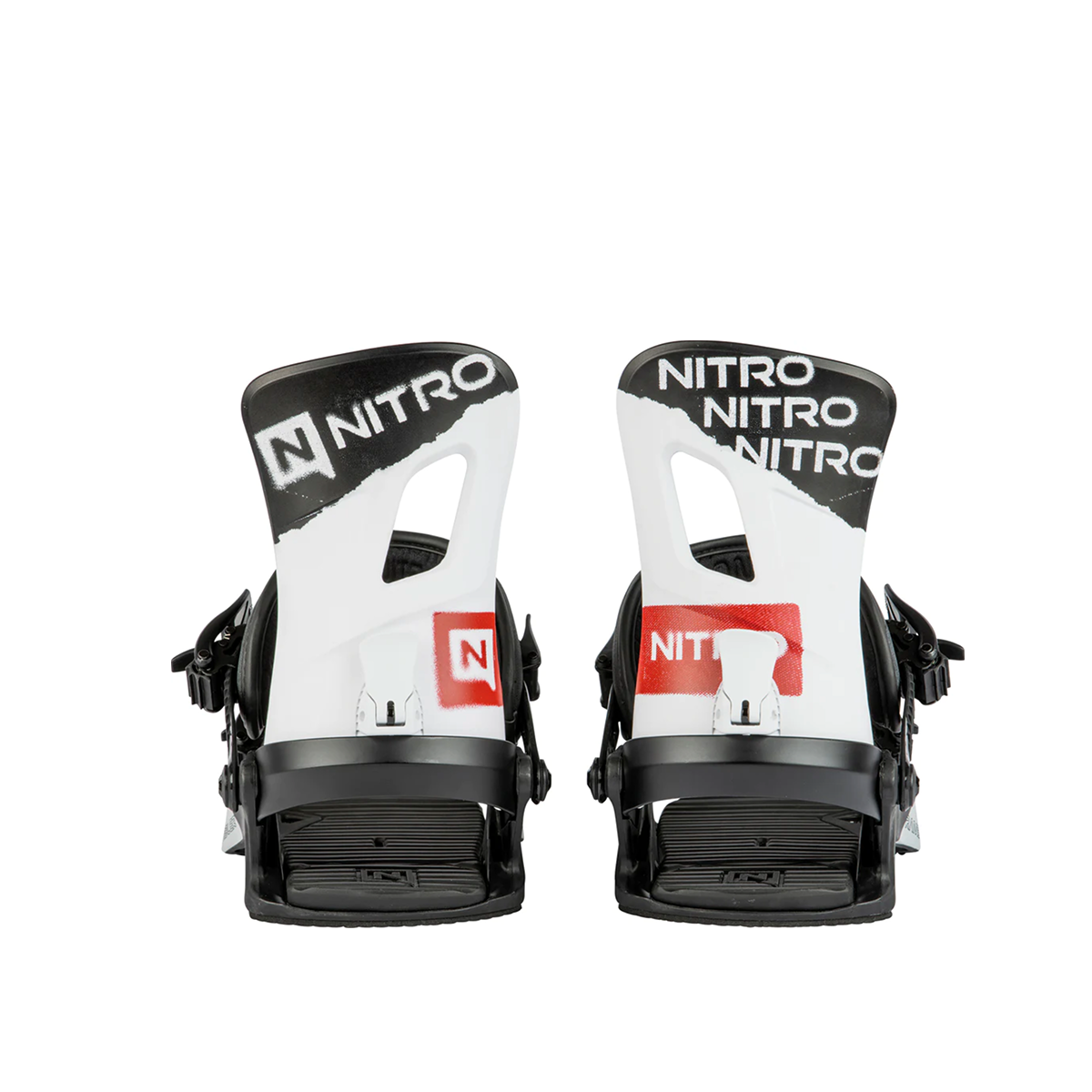 Nitro 2024 Prime Snowboard Package
Nitro 2024 Prime Snowboard Package
Nitro 2024 Prime Raw Snowboard - 149, 152, 155, 156W, 158, 159W, 163W
Blast past the standard learning curve with our progression friendly and catch-free all-terrain men´s snowboard - the Prime´s stability was designed to always have your back.
The Prime snowboard offers a ride so comfortable and effortless you will be progressing past the learning curve like a future pro. The progression-friendly Directional Shape allows riders of all skill levels to drop into the unknown with confidence, and the Flat-Out Rocker´s catch-free ride allows riders to learn new tricks in the park day after day with less chance of catching your edge. The Prime is built for riders who want to skip through the basics and get after it on a board that will progress with them year after year.
Sustainability Efforts
Climate Neutral Product
FSC Certified
100% Natural Speed Wax
RIDING STYLE
100% ALL MOUNTAIN
60% BACKCOUNTRY
60% PARK
FLEX 
5/10
Board Specs
Nitro 2024 Rambler Snowboard Bindings - Black/White
This all-mountain minimalistic powerhouse was designed to be kind to your wallet and to help you send it all over the mountain with a fit so comfortable and design so durable you won´t stop until the sun sets or the lights go out!
The Rambler has become the definition of the perfect bang for your buck binding, because of its customizable all-mountain versatility, comfort, and bulletproof design. The Rambler´s Transmission Base Frame offers a fully adjustable fit to provide a comfortable foothold and fit for any boot no matter the terrain you rip. The ERGO Rambler Highback, 3° Canted EVA Footbed, and Perfect FIT Ankle Straps offer a time-proven comfortable foothold and fit no matter the terrain from first to the last chair. This all-terrain binding has quickly become the go-to binding year after year, because of its pro-grade technologies (like the Reinforce Cable Connectors in the toe ladder) and ergonomic comfort for all-day charging, at an ever so affordable price.
FLEX
Flex Rating – 6/10 (1=Soft,10=Stiff)
BASEPLATE
3° Canted Footbed – Canting puts your knees and body in the most natural and ergonomic position on the board. Stay out longer and ride longer.
2 x 4 Mini Disc with Angle Lock – Smaller in footprint and with less impact on the natural flex of your board, Nitro's mini disk sets the standard in disk functionality. The new snap feature lets you choose and lock in your binding angle before you mount your bindings - set it once, never lose it again!
Board Saver Technology – The corners of the baseplates are rounded to reduce friction where the binding and board meet. The result is a more natural flex and feel, and reduced stress to your board in these areas.
STRAPS
B.E.S.T. Convertible Toe Strap – No matter if you like your toe strap to run over the top or in front of your boot, Nitro's toe strap fits seamless to every boot and provides you with a secure and snug fit.
Perfect Fit Ankle Strap – Nitro's most durable and trusted strap, with a slim fitting and comfortable foam, durable piping around the edges, and internal 3D spine for a perfect fit.
Cable Reinforced Connectors & Ratchets – Over-molded stainless steel cables inside of the ratchets and connector straps work to prevent stretch and breakage.
BUCKLES
Easy Entry Buckles & Ratchets – These S-curved ratchet straps stay out of your way when stepping into the binding. The wide-mouth buckle funnel helps you guide the ratchet for an ultra fast, precise bite of your buckles.
Forged Aluminum Speedwheel Buckles – The strongest and lightest aluminum lever combined with the smoothness of a polymer Speedwheel. These buckles work like a dream and last forever - no stripping, no slipping!
SIZES
Medium: 7.0-10.5 US / 25.0-28.5 MP / 38.5 - 43.5 EU
Large: 11.0-14.0 US / 29.0-32.0 MP / 44 - 48 EU
(US = American Boot Size, MP = Mondopoint Boot Size, EU = European Boot Size)